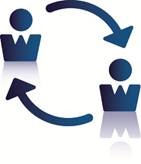 Your fluent interpreting. Our 24 official languages.
Your career. Our European Union.
The EU institutions are looking for conference interpreters with Czech, Croatian, Lithuanian or Maltese as their main language to be recruited as permanent staff (AD5/AD7).
As a conference interpreter working at the EU institutions, you will ensure that the discussions held at various meetings are correctly interpreted into an official language of the European Union.
To apply for this position, you should have:
four-year university undergraduate course in conference interpreting;

or

a master's degree in conference interpreting;

or

three years' university undergraduate course followed by: at least one year relevant professional experience, or an academic postgraduate conference interpreting training of at least one year (other than a Master's degree).
For AD7 positions you will also need:
four years' relevant professional experience (at least 100 days of conference interpreting) since the date the conditions above were fulfilled.
We are looking for various language levels and combinations of languages. Please read the full overview in the Notice of Competition (that will be published on 9 July 2015).
Location: mostly Brussels or Luxembourg, but these positions can involve frequent travel.
Salary: EUR 4 384,38 (AD5) / EUR 5 612,65 (AD7) (indicative monthly starting salary for a 40-hour working week).
As well as providing support and assistance to new staff for relocation, the EU institutions also offer a comprehensive remuneration package, including pension and health insurance.
If you want to learn more about what a career in the EU institutions is really like, follow our EU Careers Staff Ambassadors.
Sigita works as an interpreter at the European Commission:
"European institutions' interpreters humbly hide behind the glass of soundproof booths. You won't see them, but you'll hear their voices through the headsets. It's the voice of an interpreter that conveys the message of the German chancellor to the French president during meetings of EU leaders."
For full details on the profiles and the selection procedure read the Notice of Competition and the General Rules Governing Open Competitions.
All applicants will be given an equal opportunity to demonstrate their abilities. See more on equal opportunities and special needs.
Stay up-to-date about this competition through: eu-careers.info.
Deadline for application: 11 August 2015 at 12.00 midday (Brussels time).
http://eudirectlarnaca.eu/wp-content/uploads/logoEN.png
0
0
netinfo
http://eudirectlarnaca.eu/wp-content/uploads/logoEN.png
netinfo
2015-07-14 16:11:13
2015-07-14 16:11:13
Conference interpreters